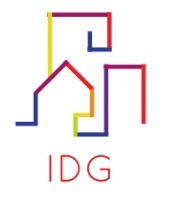 We will turn your dream interior ideas into a reality with our experience and expertise. With careful planning and budgeting along with the best craftsmen and contractors. Our interior remodeling project, whether bathroom or kitchen, can be painless and enjoyable. Have a look at our services below.
Kitchens
Kitchen remodels are one of the most rewarding residential renovation projects for both the contractor and homeowner! On average, they bring in an average ROI (return on investment) of around 90%. Kitchen renovations are large projects with many components all working together to make a congruent and efficient space for your home. It's because of the complexity of kitchen renovations that we at COR Improvements, recommend looking into hiring a general contractor to help.
Bathrooms
As one of the more important rooms in a home, efficiency tends to come before beauty for bathrooms. But, the bathroom in your home can and should be a room you enjoy. If you've decided those checkered tiles on the floor, or the floral wallpaper is overdue for the dumpster, then maybe it's time you start planning your bathroom remodel! Whether you want to alter the floorplan or upgrade the tub, call COR Improvements for all your bathroom remodel needs.
Kitchen
Bathroom
Living & Dinning
24-Hour Emergency Service Available
Contact us directly for your next renovation or decoration need at: [email protected]
Office: 877-377-6274 // Direct: 321-200-0729